Pretty much unnoticed by the affiliate marketing world Google recently introduced a new feature called the Wonder Wheel.
It's a flash-based application which shows your keyword in the center and groups related terms around it. By clicking on a related keyword it drills down by creating a new, connected circle with even more related terms: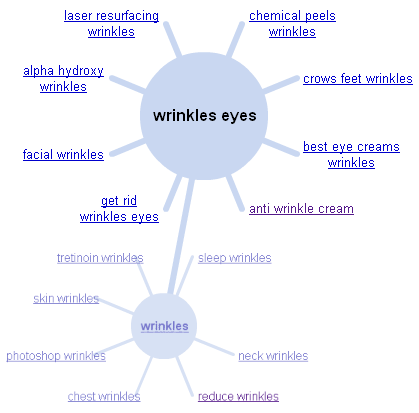 Though the information provided is not totally new (Adwords Keyword Tool, Google Suggest) it's very helpful to get a quick overview of a niche or for keyword grouping ideas.
So if you're keen to play with the wonder wheel, here's how you get started (click to zoom):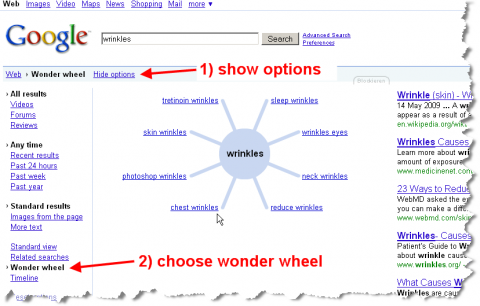 Update: Einen Tag nach Veröffentlichung dieses Artikels ist doch noch ein (sogar sehr ausführlicher) Blog Post über das Google Wonder Wheel in meinem Feed Reader aufgetaucht.